Julia Ekgardt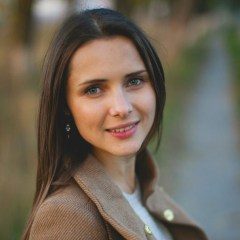 I was born and raised in the town of Boyarka, where the Arise! Ukraine ("Fire of Hope") office is located. After High School I studied at Kyiv Polytechnic University and received a master's degree in printing technology, which has helped me be successful in my work with Arise! Ukraine.
My main responsibility is bookkeeping which I enjoy because I've always been good with numbers. I guess the fact I have German blood in me has something to do with that.
I've been in church all my life, but when I participated in the 2010 Torch Run with Paul, I came to fully understand the importance of finding one's place and serving both in and outside the church. I am very grateful to God for changing my perspective on Christian life and what following Jesus is all about.
My favorite part about serving with Arise! Ukraine is seeing how much the ministry helps people meet their immediate needs but most importantly their need for reconciliation with God.