"Fire of Hope" is youth evangelism!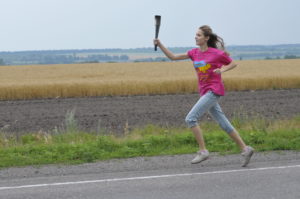 It all started in 2010 when 41 youth from 12 different churches took a lighted torch and ran across Ukraine to 27 cities in 29 days. The torch symbolized the Gospel and as they ran, the students proclaimed Jesus Christ as Lord of the nation.
By the end of the torch run, a total of 542 people prayed to receive Jesus as Savior with the help of primarily untrained youth. Since then, the desire for youth evangelism has grown.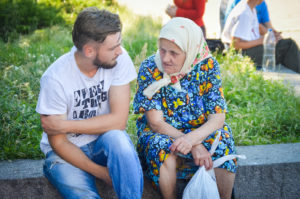 Currently, hundreds of youth are trained in personal evangelism and are hosting "Fire of Hope" Conferences around the country in an attempt to equip more youth to enter the harvest fields!
We praise God for this ministry. Check out the video below to see a "Fire of Hope" Youth Evangelism Conference in Southwestern Ukraine!
"Then he said to his disciples, 'The harvest is plentiful, but the laborers are few; pray therefore the Lord of the harvest to send out laborers into his harvest." (Matt. 9:37)
Please pray that the gospel would penetrate the hearts of the Ukrainians in this generation