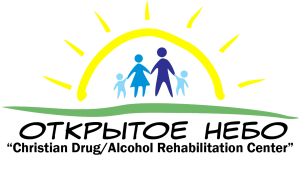 In a country besieged by war, high inflation, high unemployment, widespread corruption and stalled government reforms, many Ukrainians have turned to alcohol and drugs to alleviate their hurt and frustrations.
Ukrainians consume 17 liters (4.5 gallons) of alcohol per capita. Ukraine alternates between 4th and 5th place in the world by death rate due to alcohol poisoning and diseases related to drinking. Sadly, the country is 3rd in the world in child alcoholism rate. By the end of high school, almost all students will have tried alcohol, with 40% of them consuming alcohol on a monthly basis. One in four teenagers shows signs of addiction and requires professional help.
The World Health Organization ranks Ukraine as fifth in per capita consumption of alcohol worldwide.
An estimated 30 percent of men aged 25-30 are addicted to alcohol. **
A 2008 World Health Organization study found that 40 percent of children in Ukraine drink alcohol—mainly beer—at least once per month.*
Up to 100,000 people (in Ukraine) die from alcohol and drugs each year.*
Arise! Ukraine along with Living Water Church have created a safe place where men can meet Christ and get Biblical counseling and support while they are learning to become Spirit-filled, productive citizens of society.
"So if the Son makes you free, you will be free indeed." (John 8: 36)
The center, located in central Ukraine,  serves between 7-10 men at a time for 6-12 months through the ministry of the Word, prayer and work therapy. Over 300 men have passed through the program in the last ten years and over 200 have accepted Christ.  The program uses no artificial drugs and has a success rate higher than many government programs.
The center also runs five greenhouses in which vegetables are grown to sell at market. Profits are used to help supply their needs. Also, the center is working to raise funds to open a Women's Center in the near future, Lord willing.
Your prayers and gifts on behalf of Arise! Ukraine will help us continue the development of this program. Click the button below to give a gift.
* news.kievukraine.info
**everynation.org